5 Things Driving the Growth of Data Hubs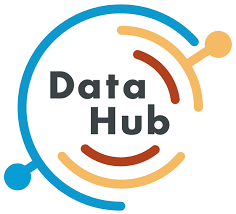 As the volume of data and requirements for gaining access to it continue to skyrocket, it's become vital for organizations to find ways to aggregate their business information and quickly understand it without requiring analysts, data scientists and others to spend huge amounts of time prepping the data for analysis.
Today's modern data hub facilitates this … and here's how.
Silvon has noticed over the past several years that a shift towards a modern data hub architecture has been driven by a number of key business drivers. The following five drivers consistently top the list for the companies we work with:
To support the democratization of data, which requires data sharing, quality, security, and governance
To enable the hyperconnected enterprise both within and beyond an organization's four walls
To support a move to self-service reporting and the citizen data scientist
To provide greater responsiveness to line-of-business (LOB) users
To pave the way for future new data sources and applications
A modern data hub is a gateway to information no matter where it's coming from.
The modern data hub collects and merges data from multiple disparate systems and external data sources (like market research and point-of-sale systems), regardless of whether the data is on-premise or in the cloud … or real-time or historical in nature.  Then once integrated, the data is made "analytics ready" and securely available to users.
A key benefit of this approach is that users don't need to know how the data is stored in order to access and view it. In addition, their views of data reflect the exact same names and structures that are appropriate to their business areas and technical abilities.
A modern data hub has enterprise scope – endless reach.
The integrated analytics and data management aspects of a modern data hub can accommodate all of an organization's critical information in order to glean insights that are based on the analysis of diverse data from distributed sources. This generally isn't possible with older hubs that are data silos limited to a single operational data store, like customer orders derived from an ERP system.
Also, with older data hubs, the data generally comes in for analysis by a short list of users and rarely comes out to be shared and reused elsewhere. A modern data hub, on the other hand, enables data that's collected to be immediately shared with many users both inside and external to the organization.  Today's data hubs accomplish this information sharing in a number of different ways – for example, via customizable data views, interactive dashboards, automated email reports and other data delivery means.
A modern data hub supports self-service reporting and citizen data scientists.
A modern data hub unites optimal operational and analytical features that address the self-service needs of citizen data scientists (rather than IT). Once most of an organization's data is visible from a single hub, both business and technical people can see what "the big picture" is in terms of the information available to them and which data should be improved and leveraged for business advantage. As a matter of fact, the data scientists at several of our customer accounts regularly import their own budgets and forecasts into their hubs for planning purposes, which leads to additional data sharing and data-driven collaboration.
A modern data hub offers greater responsiveness to line-of-business users.
The modern data hub provides views that make data look simpler and more unified than it really is. This way, unique views for diverse business functions – from sales and marketing to purchasing, production, shipping, customer service (and everything else in between) – can be created quickly without disrupting business processes and user productivity. Users can access, analyze and share information in terms and structures they understand … and, again, without having to know how the data is stored. This gives them a leg up in their ability to assess and respond more quickly to deviations in business performance based on the data.
A modern data hub will support new data sources and applications.
Last, the architecture of a data hub is designed to readily support new data sources and applications as they become available. And for many organizations that upgrade, change or migrate their internal ERP and other systems to the cloud, a data hub offers a convenient way for them to manage and provide ongong, secure access to their core operational data during the transition.
If your business is challenged by data silos, high data volumes, increased demand by stakeholders for greater data access, or an impending business application change, it would serve you well to consider a modern data hub. To learn more about Silvon's solution, feel free to check out our Stratum Data Hub webpage.