Value of Analytics for Wholesale Distributors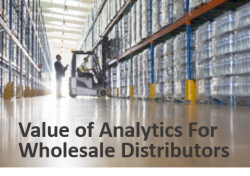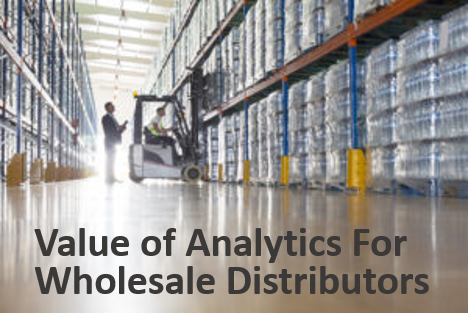 Analytics can help wholesale distributors maximize profits, but it isn't just about gaining insights from the data. It's only those distributors who use the data to reveal where the inefficiencies are (and then act on fixing these problem areas) that truly thrive. Thanks to advanced business intelligence applications that incorporate supply chain-centric analytics, distributors are now able to truly understand their channels on a line-by-line basis, which can lead to better decisions and ultimately, higher profits.
Here's more information on the value that analytics can bring to wholesale distribution organizations:
Operational Efficiency
High performing distributors use advanced analytics to make their operations more efficient. Webster's Dictionary defines efficiency as, "effective operation as measured by a comparison of production with cost (as in energy, time, and money)." In simple terms, this means that distributors should strive to achieve the best possible result for every dollar spent relative to purchasing, repackaging, picking, packing and shipping. Today's business intelligence solutions can help in this area by helping companies better assess:
Vendor and buyer performance
Logistics performance
Other key performance metrics at the operational level
Product and Customer Performance
Product and customer performance are also key areas of concern, and business analytics can be employed in these areas to help wholesale distributors measure:
Sales and rebates
Category and product performance
Product returns and quality
Customer and product profitability
With regard to that last point, monitoring gross profit margin is only part of the equation when assessing profitability. Cost to serve is the other part.
Even if gross profit margin is high, it's difficult for wholesale distributors to make any money if the cost to serve is higher. Analytics can be used to monitor this and can even uncover ways in which a distributor can cut costs in servicing a customer. For example, business performance analytics can help distributors determine which step or steps in the process of fulfilling a customer order are too costly.
Analytics can also help uncover which accounts are profitable and which are putting a drain on the bottom line. For example, the accounts that keep the total amount of interactions they make low are generally more profitable. Those that make a large number of small orders may place a bigger drain on infrastructure, which will then reduce profitability. Having more profitable customers than costly ones is optimal; but the best approach is to bring on profitable accounts while scaling back on unprofitable ones.
Ultimately the main goal for any wholesale distribution organization is to maintain a sense of balance and doing so should then increase profits. Without the ability to look at data from multiple sources and from multiple angles, it can be difficult for warehouse distributors to uncover problems that could be costing them money. Business analytics can overcome this difficulty by providing better visibility and insights that can be used to take action and either maintain or boost profitability as a result.