The Value of Business Intelligence and Transparency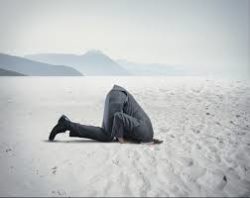 One of the biggest benefits that analytics can have on an organization is the ability to empower employees across the business.  That's right … from the back office all the way up to the board room. When you give your people reporting tools that reveal not only the big picture, but the underlying details, too, they will solve problems and find opportunities to excel.
Having "nowhere to hide" can be a good thing!
Instead of being something to fear, the increased transparency and accountability that's made possible by business intelligence can be both exciting and motivating. For many, it may very well be the first time that they've had timely, actionable data at their fingertips. With that comes the opportunity to make a real impact and drive positive change that can be recognized and rewarded.
If you're a sales rep or manager, think of the possibilities if you were able to easily uncover those accounts that haven't purchased a specific item in a while.  Or customers that are perfect candidates for upselling and cross-selling. And how critical would it be for you (and your company) if you could quickly pinpoint inventory in your supply chain to meet your largest account's stringent delivery expectations?
Beyond the opportunities that BI can present to employees at the individual level, a number of people who use our solution also appreciate the way that it can unveil what is happening at the organizational level.  The light bulb goes off as they realize that not only can THEY get at their numbers, so can their colleague next door, their counterpart in another country, their first-line manager, and their manager's manager.
While some people may feel somewhat "exposed" with this transparency, we have found that many business people come to appreciate the level playing field that good BI delivers. For example, a department manager may have been content with simply meeting his or her targets before business intelligence came into the picture. But now, they have the ability to see if their co-workers are meeting their targets as well. What's important here is that they can monitor departmental (even cross-departmental) performance early enough on to do something about it not only for their benefit, but for the company's benefit, too.
The upshot of this healthy competition is that overall performance increases from the adequate to the outstanding. It is a clear way for the best performers to demonstrate what they have achieved and for benchmarks to be set for the rest of the organization. It may even provide an incentive to underperformers as well!