How To Move Your Business Data To a New ERP System In a Risk-Free Way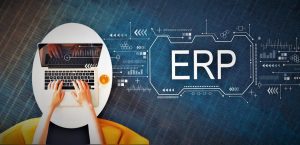 Thinking about replacing your current ERP system with a new, on-premise or cloud-based solution? It's a significant endeavor, and it comes with its fair share of challenges. You have to deal with issues like time constraints, data quality, stakeholder support, potential regulatory concerns, and the expense of it all. But here's the silver lining: this process also presents a golden opportunity to clean up your data act and improve your reporting and analysis at the same time.
How? By embracing a data hub-based information management and reporting solution that can deliver value to your business both prior to and long after your new ERP system's in place.



The Data Challenges of a New ERP Implementation
There are a number of data-related challenges when moving to a new ERP, especially to a cloud-based ERP because there is no easy way to get historical information into it.  This is further compounded if you're moving from multiple ERP systems to a single ERP instance.  Just think about all the data you'd need to deal with. It can be mind-blowing.
If you haven't thought about an approach for moving your data into a data hub beforehand, you really should.  You need the ability to analyze and report on all of your current and historical data as the implementation takes place in order to keep your business performing in an optimum way.
As you're making the transition, you can use a data hub to store and manage historical data, like your accounts payable and receivable, purchase history, and sales history. The magic of having a data hub in the mix is that it can significantly reduce the amount of data you need to transfer to your new ERP system. Plus, while all this is happening, your business analysts and others can keep running their analyses and generating reports without a hitch using the hub's built-in analytics and reporting tool.
In this discussion, we'll dive into the benefits of using a data hub-based reporting platform during an ERP installation or cloud migration.
Let's start with data conversion.
When you're moving from your old ERP to the new one, you've got to consider both your master data and your transactional data. The trustworthiness of your new system's reports depends on the quality of this data.
When it comes to your master data, it's generally not an easy task to map all the data you have in place to the new ERP.  Even worse, some of your company's reporting may rely on master data that only exists in spreadsheets.  And if you're moving to a cloud-based solution, many times you'll need to change product or customer numbers for the new ERP system.  Data hubs can facilitate data mapping and transformation by giving you the ability to cross reference the data structures and formats between your current and new system, significantly reducing the complexity of the actual data migration as a result.
Now, let's talk about transactional data. With a data hub platform, you can leave your legacy transaction data in the hub, eliminating the need to migrate it to the new ERP. The data hub will automatically support the reporting of your historical data; and once the conversion is complete, you can bid farewell to the old ERP system and the costs that come with maintaining it.
What about report conversion?
Over time, businesses accumulate volumes of reports in their ERP system, some of which might be outdated or redundant. Instead of blindly transferring all of them, it's smarter to evaluate which reports are essential.
Prior to or while the ERP or cloud migration is taking place, you can load the data needed to fuel your reports into the data hub alongside your legacy data. This creates a rich dataset that can be used for any report, without worrying about the data source. It's a game-changer in terms of reporting flexibility. Plus, you can include data from various sources like Excel, your CRM, MES and other systems and data sources, enriching the value of your reports even further.
And let's not forget the shift from static printouts to dynamic, interactive reporting. With a data hub-driven BI solution, users are empowered to view and analyze their data from a variety of angles and in a variety of advanced graphs and charts in their favorite reporting tool.
Finally, let's talk about the overall benefits that a data hub can provide during an ERP upgrade or migration to the cloud:
Say goodbye to siloed data: Multiple departments may store their own copies of information about the same customers or products in an ERP system, but their data may not be identical. For example, customer names and addresses may be stored in different formats or with varying addresses for the same customer.  And for multiple ERP instances, different customer or product numbers for the same customers and products may exist.  The list goes on!  If you simply import every record from each business unit into the ERP database, you could end up with tons of duplications and inaccuracies.  A migration strategy that includes a data hub for consolidating and storing this historical data can help overcome such redundancy and integrity obstacles.
Reduced downtime: Data hubs can help minimize downtime during the ERP implementation process by providing a layer of abstraction between data sources and the ERP system. This is particularly crucial when you don't go totally live on the new ERP system at once.  For example, you may opt to roll it out by location or by a departmental area.  By putting a data hub in place beforehand, analysts and others can continue their reporting tasks while the system is being rolled out.
Flexibility: Data hubs can adapt to changes in data sources and formats, making it easier to accommodate changes in the ERP system or to integrate with other systems in the future.
Cost Savings: The entire cost of bringing a data hub-based reporting platform onboard prior to starting an ERP implementation or cloud migration can be less that what you would ultimately pay to convert your transactional data to the new system.  Not only that, once you have it in place, the additional cost savings and benefits that its data management, analysis and reporting capabilities can yield for your business can be invaluable to your organization's ongoing growth and success.
In a nutshell, a data hub-based data management and reporting platform can be your biggest ally during a new ERP installation or cloud migration. It streamlines data management, fosters interactive analysis and reporting of your ERP and other data even while the upgrade occurs, reduces costs, and ensures a smooth transition, helping you make the most of this transformational process.
Silvon Stratum: The Data Hub Solution Trusted By More than 2,000 Mid-Market Manufacturing & Distribution Businesses Worldwide
Selecting the right data hub platform is critical not only to the success of an organization's ERP strategy, but to the success of its business reporting strategy as well. The Stratum data management and reporting platform by Silvon has been a proven solution for more than 2000 businesses over the years – enabling these businesses to rapidly implement, deploy, and maintain the hub and to expertly retrieve, transform and convert data during new ERP implementations while fostering a continued reporting environment for analysts and others in a low-cost, low-risk manner.