Welcome to Silvon's blog – The Intelligent Enterprise.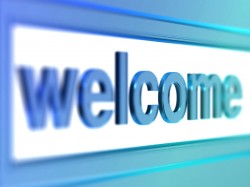 It's our pleasure to launch this informational resource to Sales, Marketing, Finance, Supply Chain, Operations and IT professionals – people like you who are often tasked with helping your companies plan better … analyze smarter … and manage performance shall I say – more intelligently!
We've created The Intelligent Enterprise as an information hub for sharing knowledge, insights and best practices in sales and operations planning, business intelligence and reporting, and performance management.  Much of the content we'll be offering stems from Silvon's knowledge and long-standing domain expertise in the BI arena.  We also plan to showcase the experiences of other subject matter experts and our own clients, too — representing a variety of manufacturing and distribution industry sectors.
Blog postings on The Intelligent Enterprise will fall into one of these (4) areas:
Intelligent Analytics – We'll offer up some tips and best practices for analyzing not only sales information, but all other operational data that you collect across your supply chain.  We'll show you how you can use this information to do a better job at demand forecasting, sales planning, sales and operations planning, and inventory modeling. Plus, we'll discuss trends and techniques related to more advanced, predictive analytics like statistics-based modeling.
Intelligent Technology –  Our technology blog postings will highlight numerous considerations related to business intelligence systems.  We'll discuss the impact of hardware on BI implementations, considerations related to the use of Microsoft SQL Server and other database releases, and some thoughts on Microsoft Office integration.  While a number of these postings will be specific to Silvon's Stratum™ solution, many will be pertinent to BI technology overall.
Intelligent Deployment – Our BI deployment blog postings will highlight a number of approaches for implementing and maintaining sales, inventory, customer, supplier, production and other analytic applications — including the good, the bad, and the ugly!  Plus we'll share some best practices in BI deployment strategies that seem to work best from the perspective of IT management, line-of-business executives, data analysts, and other end users alike.
For Silvon Customers Only – If you're already a Silvon customer, a special section on The Intelligent Enterprise is devoted especially to you – with pertinent informational postings for technical support personnel, administrators and users.
Follow The Intelligent Enterprise blog for valuable information on a broad range of topics, noteworthy news and upcoming events, tips and tricks, plus some perspectives on key trends and issues. Let us know what you think.  And by all means, please don't hesitate to share your thoughts on topics that you would like to see covered in future posts.  We appreciate "intelligent input" like that!
Mike Hennel
President & CEO