Supply Chain KPIs & Metrics: Our Top 24 for Manufacturers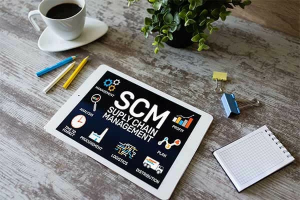 Supply chain performance KPIs are invaluable measurements that support the growth and success of a company's supply, fulfillment and delivery efforts. In fact, such KPIs are so crucial right now that the supply chain analytics market is expected to reach nearly $17 billion by 2027 as companies ramp up their supply chain performance management initiatives.
Why is KPI tracking so important in supply chain management?
For one thing, today's operational processes have become more complicated due to the ever-growing number of sources, platforms and touchpoints that must now be analyzed in order to drive actionable insights from them. Fortunately, applying metrics to multi-source operational information that's stored and managed in a data hubs greatly minimizes these issues.  But more importantly, significant supply chain improvements can occur as a result.
Also, as customer demands evolve and the business landscape continues to shift as we've evidenced during the pandemic, ensuring that your supply chain can adequately respond and adapt is a necessity. Supply chain metrics provide the intelligence needed to make better projections and more informed choices in such a market.
Our Top 24 Supply Chain KPIs & Metrics
While supply chain KPIs should be chosen based on your organization's specific needs, certain ones are effective for most businesses.  Here are 24 that Silvon has used with clients across various manufacturing industries to help them drive better supply chain performance.
Top-Line KPIs and Metrics for Supply Chain Management
Although this may seem more like a financial metric, cash-to-cash cycle time says a great deal about the efficiency of supply chain management practices. This metric helps businesses calculate the length of time required to transform resources into cash flows. Working with three core ratios – the days of inventory, days of payables and days of receivables, the cash-to-cash time cycle KPI visualizes the period required between the moment a company pays its suppliers and the moment it receives cash from its customers.
Customer Order Cycle Time
The customer order cycle time metric will show you exactly the average cycle time between order placement by the customer and the order delivery to that specific customer. It is an easy, yet very effective formula that will keeps businesses informed about how efficient their supply chain processes is and how well their companies manage to fulfill customer orders.
Stocking cycle time equals the number of hours required to store materials or goods from the time they are received from the supplier until they are stored and recorded in inventory tracking systems. A high value for this KPI can affect a number of things such as the number of orders that are ready to be shipped on-time, warehousing space availability for incoming shipments and the overall flow of goods in and out of the warehouse. Minimizing stocking cycle time will help reduce problems that may occur further down the supply chain and boost both on-time shipment and customer satisfaction rates.
Perfect order rate is an overall measure of the quality, accuracy and completeness of customer shipments. High performers for this KPI tend to track and document separate components such as on-time delivery rate, complete shipment rate, undamaged shipment rate and correct documentation rate in order to identify root causes and mitigate future issues.
Days Sales Outstanding (DSO)
The days sales outstanding (DSO) KPI measures how swiftly you can collect or generate revenue from your customers. Essentially, a low DSO number means that it takes a business fewer days to collect its accounts receivable. A higher DSO level demonstrates that a company is selling its product to customers on credit and taking longer to collect revenue in a tangible sense, which can impede cash flow and profitability.
Supply Chain Costs as a Percentage of Sales
There are a number of factors that can drive up costs related to managing your supply chain, such as expedited shipments of incoming raw materials to meet customer commitments. Regardless of whether those costs are incorporated into the cost of goods sold or recorded as an expense item, there is a drain on profitability. Supply chain costs as a percentage of sales simply tracks the total amount of money you spend on supply chain costs as a percentage of your total sales for the same period. Supply chain costs typically range from 10 percent to more than 20 percent of revenue, based on industry.
Gross Margin Return on Investment (GMROI)
In supply chain metrics, the GMROI offers a clear representation of the gross profit gained for every dollar (or other monetary value) of the average investment made in your inventory. By tracking this KPI monthly, you'll quickly gain an insight into which items in your inventory are poor performers and which are worth investing in more. GMROIs between 200 and 225 are typically considered solid indicators of good profitability.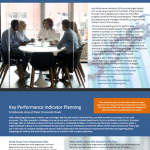 Download Silvon's KPI Guide –
Drive Better Supply Chain Performance
Inventory KPIs and Metrics for Managing Supply Chain Performance
Inventory days of supply is a solid KPI metric because it provides a fairly accurate calculation of the number of days it would take to run out of stock if it wasn't replenished. It's important to track this metric to ensure that too much inventory isn't carried and tying up cash as a result, but that enough is on hand to satisfy customer demand.
Days sales of inventory measures the average number of days that inventory remained in stock over a certain period. It is also one of the measures used to determine the cash conversion cycle, which represents a company's average days to convert resources into cash flows.
The turn-earn index combines inventory turnover and gross margin to evaluate profits and inventory usage. In essence, the index recognizes that a company can operate with less inventory turnover if it's profitable. Most businesses target a turn-earn index of at least 150.
The stock rotations or stock coverage metric refers to the average number of days that it takes you to run out of inventory. We recommend that our clients use the past year expressed in weeks to figure this calculation as it allows for enough time to show seasonal and other variations. A low stock rotations number suggest a higher risk of stockouts and decreased customer demand.
Inventory Turnover measures the rate at which a company's inventory of finished goods is sold and replaced over a given period. It is an important indicator of supply chain efficiency related to inventory quality and buying practices. A higher turnover rate is generally better, while a lower turnover rate suggests inefficiency and difficulty turning stock into revenue.
The inventory velocity KPI provides a snapshot of the percentage of inventory that's projected for consumption within a defined period. 60% to 70% is considered a good benchmark of inventory levels. 75% to 80% is recommended for fast moving stock items. Inventory levels above 80% or below 60% are considered risky as it can lead to serious shortages or overages of stock.
The Inventory to Sales Ratio metric measures the amount of inventory you are carrying compared to the number of sales orders being fulfilled. It useful as a barometer for organizational performance and is a strong indicator of an organization's ability to weather unexpected storms. This metric is closely tied to inventory turnover ratio and, when taken together, speak to an organization's financial stability.
Download our Free KPI Guide Packed with Tips for Planning,
Creating & Executing a Performance Measurement Strategy
Logistics / Shipping Metrics That
Impact Supply Chain Performance
One of the most popular metrics used to measure supply chain performance, fill rate is the percentage of customer orders that a company can ship immediately from stock without placing backorders or missing a sale. On average, companies manage to keep their fill rate at around 85-95%, and best-performing companies reach up to 98-99%.
As the name suggests, freight bill accuracy is the KPI used to measure whether your shipping bills have the correct information such as pricing, items, amounts, and weights. It is a ratio of the total freight invoices free of errors compared to the total freight bills.  You can look at this number as a total for all of your carriers or by individual carrier. This is a key indicator for budgeting. Plus, it's important to investigate if the reasons for variances in your freight bills are due to your own processes or those of your carriers.
Freight Costs as a Percentage of Sales
Total freight costs as a percentage of sales tells you how much of your revenue goes towards your freight shipping and changes in this metric should be closely monitored. Rises and falls in this percentage can be caused by outside factors such as fuels, but changes in the percentage can also be driven by a number of things within your control such as your proximity to your suppliers and customers, your product mix and your warehouse efficiencies. This metric is also useful when you can compare it to your industry averages and trends.
Once you understand how your freight costs relate to sales dollars, it's important to assess how your freight costs relate to your sales units. This metric is especially useful in businesses where units shipped are uniform and is simply the total units shipped for a given period/freight costs for a given period.
On-time shipping is a calculation of the number of order lines shipped on or before the requested ship date versus the total number of order lines. This KPI metric enables you to set a benchmark shipping time relative to each product which, in turn, allow you to optimize your shipping and delivery processes. If actual "delivery" data is available to you, it may be substituted and compared to the requested delivery date instead.
Delivered On Time and In Full (OTIF)
The On Time in Full (OTIF) ranks as one of the most critical supply chain metrics to monitor and manage because it provides a 360-degree view of your delivery performance over a set timeframe. This KPI is based on factors such as whether the right product was delivered to the agreed quality standards, fulfilled in the right quantities, and delivered to the agreed destination.
The delivery time KPI focuses on improving service by measuring the amount of time between when an order is shipped and when it's ultimately delivered to a customer's location. This KPI is often included and monitored in supply chain performance dashboards featuring other supply delivery metrics.
Other Supply Chain-Focused Metrics
The return reason measurement shows the top issues that cause customers to send items back. This allows you to assess both product and operational weaknesses and is important to track given the high cost of reverse logistics.
The management of the warehouse facility includes various costs such as labor costs, warehouse rent, utility bills, equipment costs, material, and information-handling systems as well as costs related to supplies, ordering, and storing the goods. While such costs vary from warehouse to warehouse, it's important to measure this indicator and review it regularly to identify opportunities, decrease unwanted costs, and maintain a healthy supply chain.
Supplier On-Time Delivery
Supplier on-time delivery calculates the percentage of time your suppliers deliver products to you within the timeframe you've mutually agreed on. A relatively low value for this KPI may indicate poor delivery scheduling methods, poor vendor management or communication, or a lack of incentive for suppliers to consistently deliver shipments on time.
While not all-inclusive, we hope this list sparks some ideas for the KPIs and metrics that you should be using as part of a supply chain performance management strategy. Stay tuned for future posts that delve into the detail of integrating various metrics to support both a supply chain (and enterprise-wide) KPI strategy.