The Stratum Data Hub Offers Total Data Integration & Reliable Access to Your Infor PRMS and Other Mission-Critical Business Data
Regardless if users are accessing their reporting data over the web, via Excel, through executive dashboards or regularly scheduled reports, you can rest assured that the numbers they see will be consistent and accurate because of the data integration offered by Stratum's Data Hub. Business analysts are empowered to securely manage and customize their data using the hub. Plus, they can do ad-hoc, non-scripted drill-downs with ease, quickly adjust how they analyze data in terms of time, and seamlessly view their data in popular apps like Excel and Power BI.
Adding & Managing Data for Analysis
by Stratum
Delivering Stratum Insights
in Multiple Ways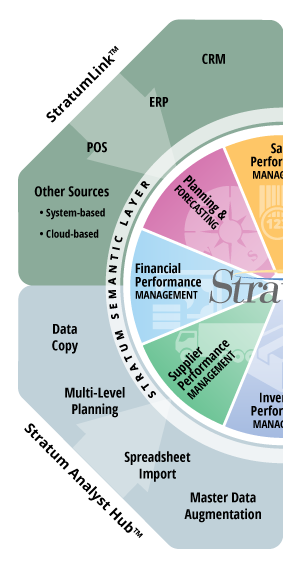 1
Trusted Data Management
The Stratum Data Hub handles data from both standard and custom database tables, multiple ERP systems, spreadsheets and other types of data sources - managing it all without you having to understand the complexities of varied data models.
2
User-Controlled Data Imports
Stratum also enables analysts and others who work with spreadsheet data like budgets, forecasts and both product and customer attributes to easily bring in and marry their data within the hub for the purpose of analysis, comparison - even collaborative planning and plan maintenance.
Delivering Stratum Insights in Multiple Ways
3
Powerful Analysis Tools
Web-based analysis, highly visual dashboards, automatic alerts, report broadcasting capabilities, mobile access and Excel integration are just some of the options that Stratum provides for delivering consistent sets of information to business users. Fast access to high volumes of historical & near real-time data is possible with a data hub, along with the ability to easily maneuver to granular levels of detail to drive greater insights.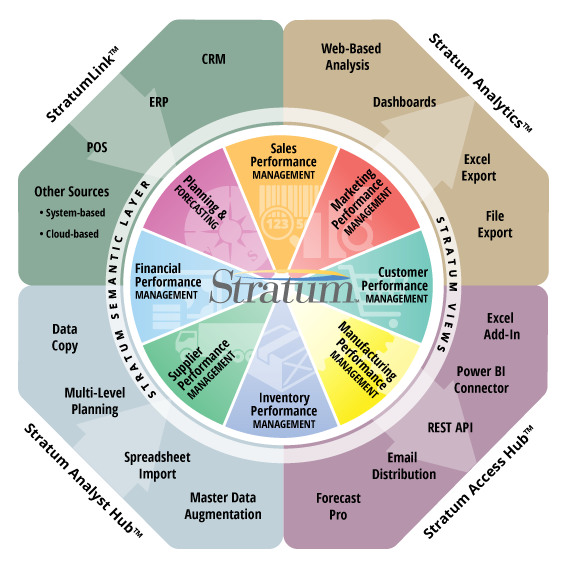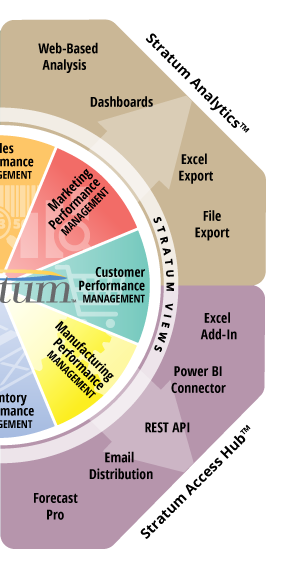 4
Direct Access to Stratum Info
Business analysts and others can get information out of the Stratum Data Hub very easily for use in Excel, Power Bl, Microsoft Reporting Services and other 3rd-party tools. Having this ability provides better reporting accuracy because everyone is working with the same enterprise data (or version of the truth) that reflects the latest performance details of your business.
Don't have the resources to support an integrated reporting solution across your business?
Let Silvon host and manage Stratum in a very cost-effective way for you.
Speak with one of our product experts to learn how!
Relevant Data Hub Articles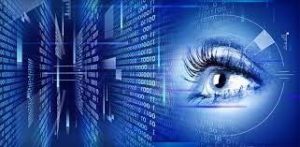 A core element of digital transformation is the ability of companies to deliver trusted, reliable data to business users exactly when they need it…
While Fostering a Continuous Reporting Environment for Users
If you need to migrate your current ERP database to the cloud or a totally new ERP platform, all ki…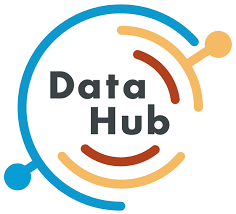 As the volume of data and requirements for gaining access to it continue to skyrocket, it's become vital for organizations to find ways to aggregate their business information and quickly understand it with…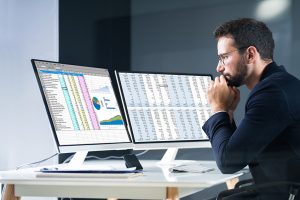 There are millions of casual users and expert data analysts relying on the content presented in spreadsheets. That's millions of reasons for doing all you can to make content trustwort…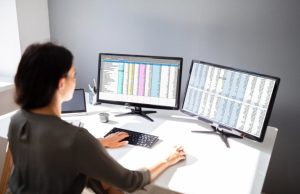 Spreadsheet apps like Microsoft Excel are very capable tools for handling general data analysis, creating data visualizations, and developing budget scenarios. But spreadsheet users shou…