Mike Hennel - President and Chief Executive Officer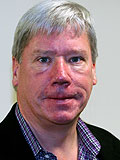 Mike Hennel is responsible for driving Silvon's vision, managing day-to-day operations and overseeing the firm's sales and marketing organizations. He is also actively involved in the strategic planning and development of all Silvon products, including product acquisitions. Mike has 30 years of sales, marketing, consulting and software development management experience in the computer industry. Prior to establishing Silvon in 1987, he spent six years at PCR/Pansophic Systems, Inc. (which was subsequently acquired by Computer Associates, SSA Global and Infor). While at Pansophic, Mike managed the firm's international application software customer and agent network, as well as the development of Pansophic's Enterprise Resource Planning (ERP) software products for manufacturing, distribution and financial systems.
Frank Bunker - Vice President of Development, Strategic Customers and IT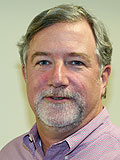 Frank Bunker is one of the founding partners of Silvon and is responsible for managing the Company's worldwide development, customer management and internal IT organizations. Frank originally helped build and develop Silvon's Professional Services organization after working on the teams that developed the Company's first Business Intelligence solution suite. Today, he continues to be actively involved in the planning and development of Silvon products, while playing a key role in managing Silvon's relationships with strategic, high-profile customers. Prior to founding Silvon, Frank was employed by Pansophic Systems, where he designed and built ERP applications and productivity aids.
Paul Dorsett - Vice President, Professional Services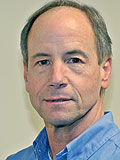 Paul Dorsett has overall responsibility for Silvon's Professional Services organization, which provides implementation, technical consulting, educational and other services to Silvon's customers. Paul joined Silvon in 1993 with extensive programming management and consulting experience related to ERP system support. Prior to Silvon, he was a Consulting Director at Gemma International and has been responsible for ERP system maintenance at a variety of well-known organizations such as L.A. Gear, The All American Gourmet Company and Burroughs Corporation.