Stratum & Excel: A Powerful Duo for More Flexible & Accurate Analytics
Silvon recognizes the high-ranking spot that Excel holds among business analysts who handle sales, financial and operational reporting and planning activities. Our Stratum application was designed with that Excel community in mind – to help those users get even more value out of their favorite spreadsheet app.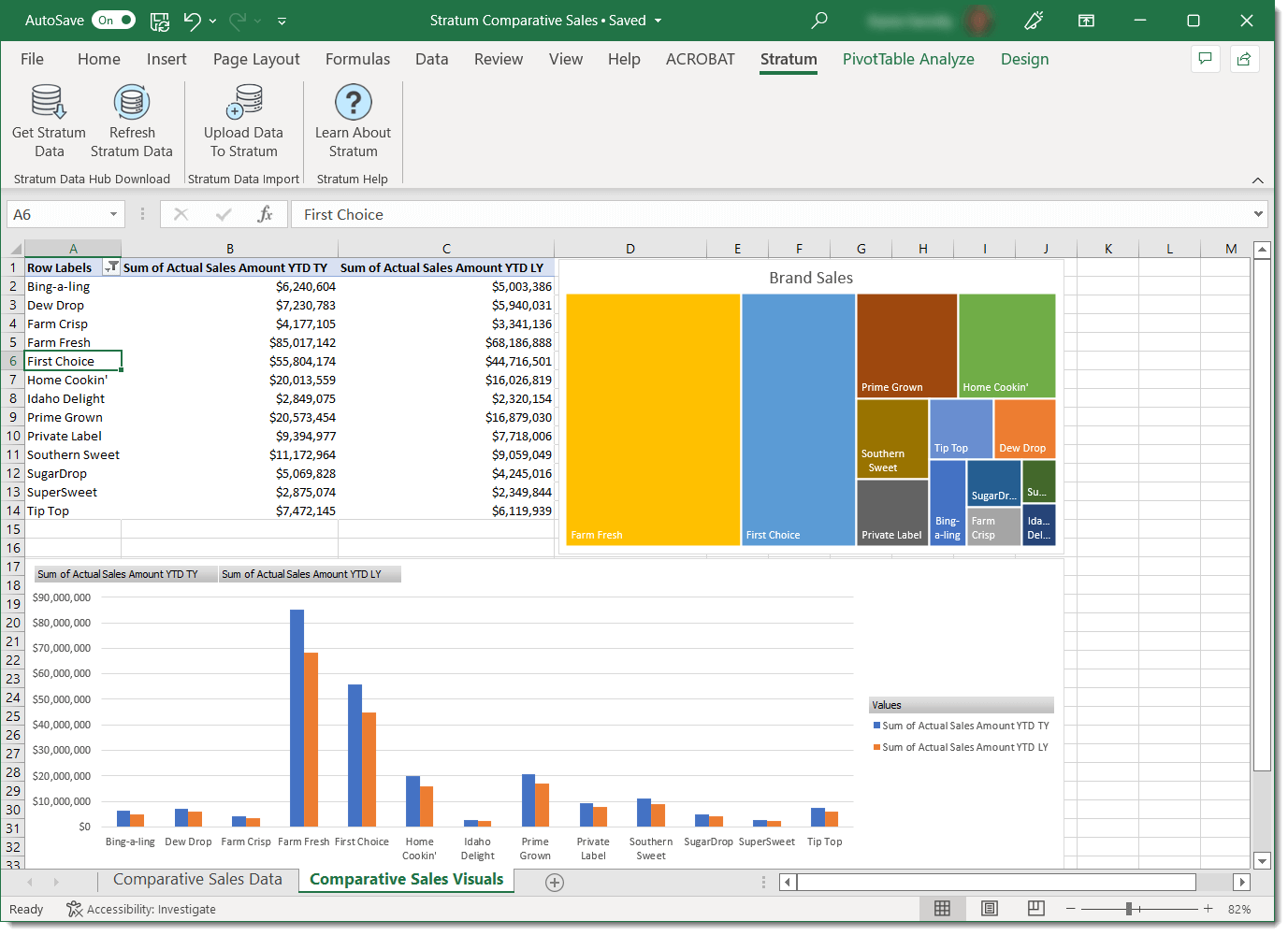 Stratum's Spreadsheet Import and Excel Connector Add-In are two spreadsheet-focused options that can improve analytical reporting and planning outcomes for your teams while also guaranteeing a single version of the truth in data shared across those teams. That's because all of your enterprise- and user-generated data is stored in the Stratum Data Hub. The quality of your data is securely and rigorously maintained when you combine Stratum functionality with Excel. You'll achieve better reporting accuracy, too, because everyone is working with the same enterprise data (or version of the truth) that reflects the latest performance details of your business.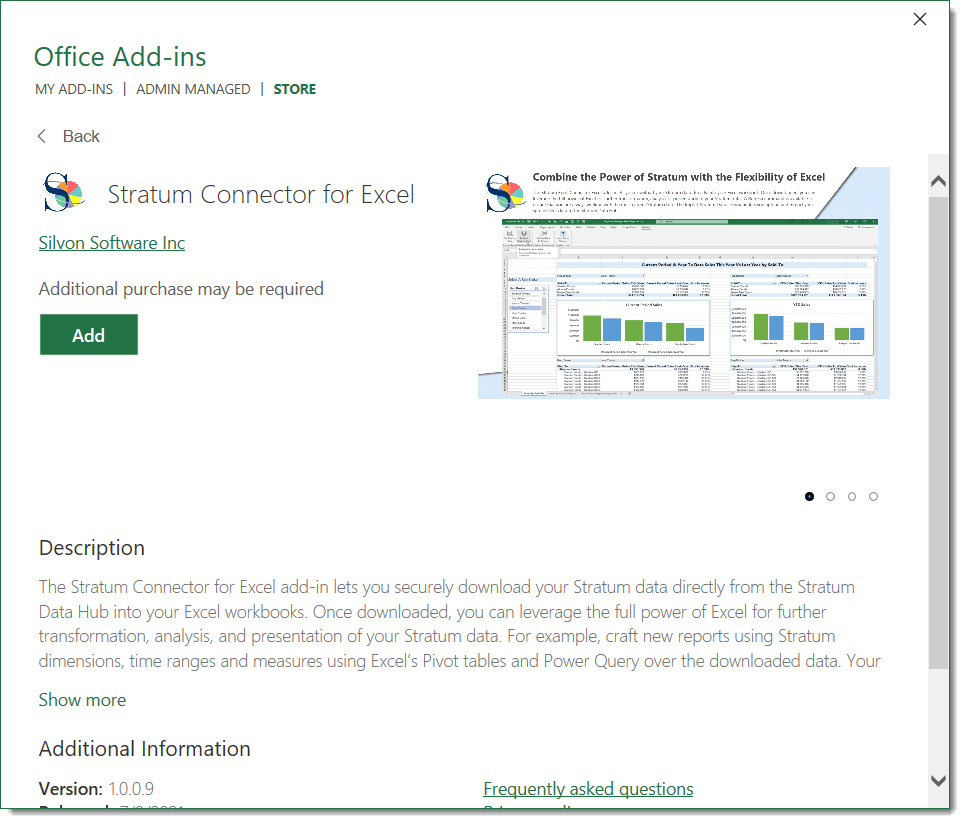 Enhance Stratum's Comparative Reporting Experience Using Your Excel Data. While analysts and planners often create their budgets and plans outside of Stratum (typically in Excel), they need to get that information into Stratum for comparative reporting. Stratum has several built-in data import features dedicated to bringing external data into the hub – one of which is Spreadsheet Import. With Spreadsheet Import, it only takes a few clicks and simple mapping steps to easily merge budgeting, planning and other types of details like costs, market trends, customer-supplied and other outside data into the Stratum Data Hub. As a result, analysts and others can immediately see and analyze the imported data together with the rest of your core transactional business data for comparative analysis.
Populate, Refresh & Upload Data From Stratum to Excel … And Back Again. With the "Get Data" feature of the Stratum Excel Connector Add-In, you can quickly populate Excel reports, charts and dashboards with data from Stratum's trusted Data Hub and leverage the power of Excel for further analysis, transformation, custom visualization or other business reporting activities. For example, craft new reports with Stratum dimensions, time ranges and measures using Excel's Pivot tables and Power Query over the downloaded data. Reports are refreshed automatically to ensure you are always seeing the most current Stratum data.

The add-in's "Upload Data" component brings the Excel-Stratum interaction full-circle by empowering analysts and others to quickly send data from Excel spreadsheets back into the Stratum hub. This can include data that originated from Stratum for adjustments in Excel, or it can be from other data sources like forecasting applications, internet data and manually created budgets.