INSIGHT Web-Based Education (On Demand)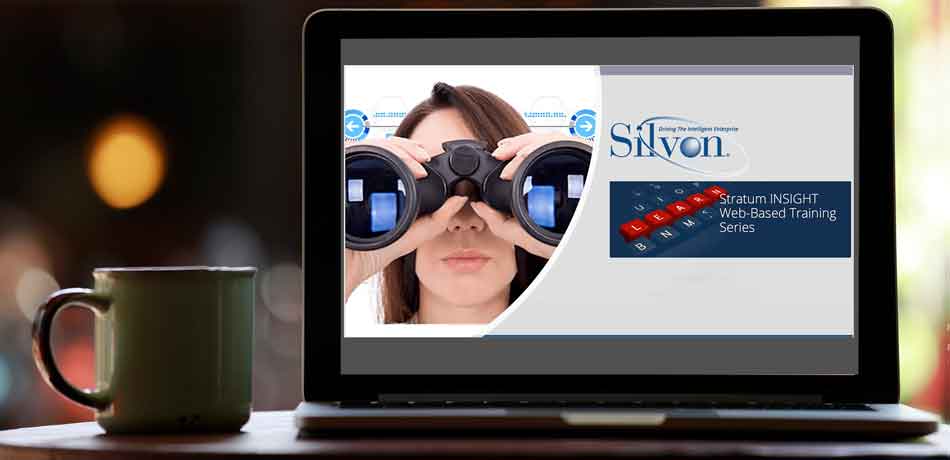 INSIGHT Recordings
Using the Stratum Connectors for Power BI & Excel

2022-09-29
If you use Power BI for building visual dashboards and Excel for creating sales and other plans, we invite you to tune into this session! During it, we take you step–by–step through the process of creating and displaying 3–to–4 drill–through visualizations of Stratum data within a Power BI report. You'll also see how easy it is to request information from Stratum when working on your sales plans and budgets in Excel … and then push updated plan and budget information back into the Stratum data hub.
View the Using the Stratum Connectors for Power BI & Excel Video
Creating Sales Plans & Budgets With Stratum

2022-04-07
Join us during this session to see how easy it is to put a sales plan into Stratum and measure your performance to plan without having to go back and forth between multiple spreadsheets or apps! We'll show you how more Stratum customers are bringing their sales planning data into Stratum from Excel to create multi-level plans. Plus, we'll show you how you can take advantage of Stratum's Data Copy function to easily "seed" your sales budgets and forecasts with existing Stratum data. Take the hassle out of sales planning even further with Stratum software you already own today!
Financial Reporting with Stratum

2021-11-11
Join us during this session to learn how the Financial analytics within Stratum can be used to drive a consensus-based budgeting and planning process for your business; foster improved management of budgets and expenses; and link financial reports with your operational performance metrics. You'll also learn how to use the new Excel Add-In to pull Stratum data into your financial reports, charts and dashboards and automatically refresh that data once your financial reports and visuals have been created.
Broadcast Manager: Automating Stratum Report Delivery & Alerts

2022-08-25
This INSIGHT class covers all of the steps you need to easily deliver Stratum reports and alerts to key users throughout your business. We show you how to distribute views via email and file share and the most optimal way to build alerts in Stratum that notify folks about business events that require their attention. In addition, we discuss and show you some of our newest features in Stratum 7.4 for managing broadcast actions.
View the Broadcast Manager: Automating Stratum Report Delivery & Alerts Video
Building Graphical Dashboards in Stratum V7.4: Best Practices

2022-07-14
We invite you to tune into this session and discover the new charting features offered in Stratum Dashboards. During the class we highlight several ways to visually showcase your data using gauges and a variety of other charting options. We offer up some best practices relative to what's too much or too little when it comes to charting your data. We show you how to structure your charts so you can easily jump to views to see the underlying detail, and so much more!
View the Building Graphical Dashboards in Stratum V7.4: Best Practices Video
Stratum Dashboards

2022-03-24
If you're interested in being able to quickly and easily create and display multiple views of Stratum data on a single page without having to know how to program, you'll want to listen in to this session. Learn how to create simple dashboard concepts in minutes using Stratum and supply the necessary dashboards executives need to guide the business. Tune in and check it out!
Managing Dimensions & Categories in Stratum

2022-05-05
During this class, we provide some tips and techniques for managing categories and dimensions in Stratum. This includes ways to manage unused dimensions and measures. We show you how to manage access to data attributes. And we discuss easy-to-manage filtering menu options for your more populated dimensions. This is the perfect class for new Administrators or for anyone who could use a little refresher on managing dimensions and categories of data within Stratum.
Archiving & Cleaning Up Stratum

2022-04-21
It's that time of year – and if you've been using Stratum for a while, there probably are a number of areas that could use some Spring cleaning. Join us during this session as we discuss those areas and the best ways to clean them up! We show you how to better organize Stratum views and the best way to archive those not regularly used. We also review best practices for archiving data that's stored in Stratum, better manage Stratum users and objects, and customize the look and feel of your views and view groups.
Preview of Stratum V7.4

2022-06-23
Tune into this session to discover the new enhancements that Silvon is delivering to you in V7.4 of Stratum. We discuss and show you the new graphing capabilities within Stratum Dashboards. The enhanced messaging available in the Broadcast Manager is also be shown. Thanks for listening in!
Stratum Viewer Calculations

2021-02-04
If you'd like to add to your repertoire of advanced Viewer usage by extending your knowledge of calculations, you won't want to miss this Advanced–level session. During this session we'll go through the steps to create some of the calculated measures that we've had questions about in the past. Armed with this knowledge you'll be able to take further advantage of Stratum. This session is "super–charged" in terms of content level, so we highly recommend that Advanced Users only listen in!