28 Procurement KPIs That Optimize Supplier & Buyer Performance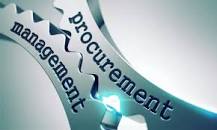 The past few years have created a lasting impact on the way business is conducted, driving many companies to analytics to gain the visibility they need to control and optimize key processes. Procurement is one core process area being focused on to better manage today's fluctuating change, with key performance metrics leading the way to assessing and managing procurement performance.
The Basics of Procurement KPIs
For understandable reasons, procurement functions have generally focused on the analysis of spend data, but that data provides only a partial picture of what's happening. To generate a true picture of performance, it is crucial to deploy KPI metrics together with a single source of truth to produce actionable insights that can drive performance results.   In addition to spend information, multiple sources of relevant data along the entire supply chain and from all core business functions — including sales, finance and operations — is needed.
Also, in an effective KPI strategy, leading indicators that help provide insight into future performance should be balanced with lagging indicators that tell the procurement organization how they've done.  I also suggest to our clients that they keep the following basic principles in mind relative to their KPI strategies.
Every KPI needs a clearly defined goal. This goal needs to be something that can be numerically defined (quantitative not qualitative) and attainable in a reasonably finite period of time.
It is very important that you are able to objectively measure your progress toward the goal by collecting and interpreting data.
There must be a clearly defined data source with a standardized process for collecting and measuring that data. To accomplish this, our clients rely on the built-in data hub of our Stratum reporting application.  The Stratum data hub collects, organizes and stores data from multiple sources and serves as a single version of the truth for helping our clients analyze performance KPIs and metrics across their businesses. Plus, Stratum's packaged procurement analytics (along with analytics that span other areas of their organizations) enable our clients to effectively report on and visualize both their manufacturing-centric and enterprise-focused KPIs.
Download Silvon's Definitive Guide to KPIs:
Concepts, Best Practices & More
While there are hundreds of procurement KPIs and metrics in use today, I am presenting some of the most effective ones that Silvon has deployed for our clients over the past 25+ years.  Many of these metrics now come packaged in our Stratum KPI solution or can be easily created in Stratum to support a manufacturing or wholesale distribution organization's KPI initiatives.
Supplier KPIs
Managing supplier performance can help procurement leaders focus their resources on value-added activities, instead of addressing the problems caused by supplier performance like defects, rush, excessive inventory, delayed delivery to customers, shutdowns, etc. By improving visibility to better understand supplier performance, companies can better monitor, manage and add value to key relationships.
Following is a short-list of KPIs that can be extremely helpful when managing supplier performance:
On-Time Delivery – The on-time delivery KPI is the gold standard for supplier performance. On-time delivery measures the reliability of a company's suppliers with regard to delivering shipments when promised. A relatively low value for this KPI may indicate that the company practices poor delivery scheduling methods, inadequately manages or communicates with its suppliers, or is not providing enough incentives to its suppliers for consistently delivering shipments on-time.
Purchase Price Variance – Purchase price variance helps to ensure that purchase prices are not trending upward.  This KPI also allows you to identify suppliers that should be addressed by management because they are exceeding expected purchase rates.
Compliance Rate – The compliance rate KPIs measures a supplier's compliance with business requirements relative to contract terms like delivery time, exclusive discount offers, maximum reaction time in case of delays or issues, payment mode, etc.  A decrease in the compliance rate results in an increase in indirect procurement or maverick spending. For a mid-size company, an overall compliance rate of 50% is a reasonable procurement KPI target.
Number of Suppliers –The number of suppliers is a key number to track as many procurement organizations seek to reduce the size of their supply base to create less administrative work and leverage stronger relationships with fewer suppliers. This KPI can also help you assess the number of suppliers in a specific commodity area for capacity-related sourcing decisions.
Quality Performance Rating – This KPI can leverage specific quality metrics at the supplier level, taking into account damaged or returned goods, defect rate, and supplier availability (explained below) in order to negotiate future contracts and agreements.
Spend – KPIs in this area include the overall amount of money spent with all suppliers, the amount spent with direct and indirect suppliers, spend within specific commodity areas and spend per supplier.
Supplier Availability – This procurement KPI measures a supplier's response to urgent requirements and can help you determine the reliability that can be placed on individual suppliers. Ideally, supplier availability of 90% and above is a sign of good supply chain efficiency.
Supplier Defect Rate – The supplier defect rate KPI is useful in evaluating the individual quality of the supplier and is particularly critical in industries like aerospace, automotive, and defense where quality is crucial and multi-level supplier bases are maintained.
Supplier Lead Time – Supplier lead time is the time that elapses from the time the supplier receives the order to when it is shipped. It helps businesses better understand the impact of lead time on their organizations and take corrective actions to minimize late supply deliveries that may cause production run delays, increased labor costs and compromised customer service levels.
Supply Chain Risk –While there's a wide range of potential risks in the supply chain, one procurement-related KPI would be to track the number of single-source suppliers as they offer a high opportunity for risk.
Supplier Rejection Rate & Costs – Supplier performance KPIs like the rejection rate and related costs offer actionable insights into the internal quality management strategy. Continuous tracking of these KPIs is essential for sustainable business growth as a dramatic increase in either of these two metrics calls for immediate action from the buyer.
Learn More About Performance KPIs: Get Silvon's Guide
Buyer / Procurement Department KPIs
In recent years, procurement departments have begun to play a more significant role within their organizations as businesses of all sizes now realize the competitive advantage that procurement can offer. As a result of this increased significance, it's important to understand how to properly measure procurement performance.
Here's a shortlist of some KPIs used by leading organizations today to measure the performance of their buyers (and procurement departments overall):
On-Time Delivery – This KPI is an invaluable measurement for the procurement organization in assessing overall trends in on-time delivery by the supplier base as a whole.
Purchase Price Variance – The purchase price variance KPI helps to ensure that purchase prices are not trending upward and allows you to better understand how average purchase prices are affecting your budgets.
Cost Avoidance –Procurement cost avoidance is often referred to as the "soft saving" KPI because it does not contribute to actual costs but can still create a positive impact on cost savings. This procurement metric focuses on actions undertaken to scale back potential future costs, like replacing parts before they fail and inevitably damage other parts. The best way to use this metric is to combine procurement cost avoidance with cost reduction metrics in order to avoid unnecessary costs in the future.
Cost of Purchase Order – A broad definition of this KPI is the average cost of a purchase order, from purchase, PO creation to invoice closure. Some businesses may consider direct and indirect costs, while others may only consider the direct costs and the time each order takes. Regardless, this KPI is critical to improving the efficiency of the procure-to-pay lifecycle and keeping errors and costs to a minimum.
Emergency Purchase Ratio – Emergency purchases are usually done at higher purchase rates, so the lower the emergency purchase rate, the better the business efficiency. This metric is a reflection of the effectiveness of the procurement strategy. Keeping the emergency purchase ratio low will help you avoid process bottlenecks and product shortages.
Implemented Cost Reduction – Cost reduction metrics assess the tangible savings that you have achieved over the years for an equivalent good or service. It is a key metric as it has direct impact on the income statement.
Number of Suppliers – In essence, this KPI tracks an organization's dependency on suppliers. Counting on too few suppliers and not diversifying your sources creates a risk of dependency and potential problems should any of the relationships be discontinued. On the other hand, too many suppliers reduce the chances of discounts received by the business.
Purchase Order Cycle Time – This is the total time spent on a purchase order throughout the process—from purchase order creation through approval, receipt, invoice generation, and payment completion (excluding production and product delivery). You can categorize suppliers based on their cycle times, too, which is optimal when you have to identify the right supplier to fulfill urgent orders.
Purchases In Time and Budget – With this KPI you can determine the percentage of purchases completed within the stipulated budget and timeframe. Consistently monitoring this metric can help procurement leaders identify loopholes or gaps in the procurement pipeline, revise resource utilization and streamline their purchase plans.
Procurement ROI – Procurement ROI is one of the most important KPIs that determine the cost-effectiveness and profitability of the procurement organization. This metric equals annual cost savings divided by annual procurement cost.  An ROI target that is 10x the internal investment is generally a good procurement strategy.
Organizational KPIs
As mentioned earlier, procurement performance indicators should reflect organizational data from all relevant functions—including sales, finance and operations.  Here are some organizational KPIs that can also help you better manage and optimize your procurement performance:
Inventory Accuracy: Poor inventory accuracy leads to shortages, stock-outs and pressure on suppliers and buyers alike. This KPI can be further broken down by using ABC inventory analysis.
Inventory Turnover: Inventory turnover is a measure of velocity and has a direct impact on cashflow. High inventory turnover is a positive attribute but requires more frequent on-time deliveries from high-performing suppliers. This KPI has a far-reaching impact throughout operations and finance.
Payments To Suppliers Within Terms: This KPI should be tracked by the accounts payable department. On-time payment to suppliers is an important aspect in supplier relationships and impacts overall supplier performance.
Ratio of Spend to Sales Revenue: This KPI is a common one generated by income statement calculations.  It is related to the cost of goods sold and directly impacts operating margins.
Receipts Made the Day Goods Received: Formal receipt of materials the day they are received directly impacts other KPIs including on-time delivery performance measurements. This KPI is an indicator of process controls and staffing in the receiving area.
Spend Under Contract – KPIs in this area can calculate the number of formal contracts or agreements, approved supplier spend, and the amount of maverick spend, which are funds spent with unapproved suppliers or outside of normal procurement procedures.
Spend Under Management – Spend under management is the percentage of annual addressable supplier spending utilizing preferred supplier contracts. This KPI should reflect established rates with your preferred suppliers, spend under contract to get the contracts into a procurement system, and control systems to make sure people are using negotiated prices to help you uncover potential savings.  We often suggest this formula to our clients for Spend Under Management:  Total approved spend (i.e., direct, indirect, and service-related cost – maverick spend) / total company spend.
While not all-inclusive, I hope this list sparks some ideas for the procurement KPIs you should be measuring. In my next posts, I'll dive into more detail about each of the KPI categories highlighted above.
Silvon helps mid-market manufacturing and wholesale distribution companies accelerate growth through our suite of financial and operational planning, reporting and analysis applications.  See how we can help you execute your KPI strategy and all of your performance management initiatives from the C-suite to your production and distribution facilities.
Download our Free KPI Guide To Stay Focused, Aligned & Accountable