Operational Analytics: The Benefits Are BIG For Manufacturers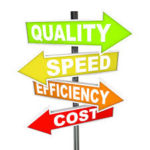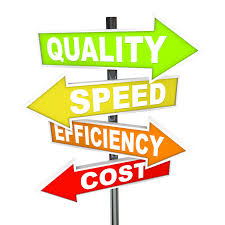 Recent benchmark surveys of C-level executives at manufacturing businesses indicate that the focus of business analytics is shifting from customer insights to analyzing (and driving improvements in) operational performance.
As a matter of fact, research shows that by utilizing data, manufacturing organizations can realize benefits of up to $371 billion globally, with $117 billion of that coming from operations. Analytics tied to customer-facing processes, on the other hand, are now delivering just $38 billion in benefits.
The Real Value of Operational Analytics
At a high level, the sheer array of improvements that can be delivered from operational analytics include reduced downtime, improved productivity, better capacity utilization, accurate forecasting capability, and higher flexibility in response to external events.
As a more specific example, one client of ours leveraged the insight gleaned from our operational analytics to decrease their production lead time for some products by 50 percent and reduce overall inventory investment by 60 percent. A large industrial manufacturer drove $141 million in savings over five years by leveraging operational metrics to improve decisions related to their production system maintenance. When you extend results like this across other areas of the business, BIG doesn't come close to describing the bottom line benefits that can be achieved throughout the organization.
The Best Model for Deploying Operational Analytics
Companies that excel at operational performance management are known to align their performance analytics initiatives with core business processes. They ask 'What is the problem we need to fix?' and 'What data and analytics do we need to assess that problem?" Working with an operational performance analytics specialist, they can then put the right underlying architecture and analytics in place.  This gives a manufacturing business the ability to roll out a point solution that drives immediate value before moving on to another phase of analytics that is tied to another operational process.
As mentioned in some of my other blog posts, businesses that evolve in their use of performance analytics by identifying a business problem to be solved and then using incremental wins to drive future projects is the most effective strategy for driving operational performance improvement.
That first project justifies putting an analytical infrastructure in place and populating it with data. Many of our manufacturing customers often start with sales analytics for product and customer performance management and move on to inventory analysis for stock control. This is because they generally have 90 percent of the product-related data and supporting technology needed for the secondary (inventory) project. Plus, they don't have to build a second solution from the ground up but simply add new distillations of data to their current analytical environment.
In the end, making the most of their operational data will enable manufacturers to compete smarter and much more efficiently in today's wildly competitive environment.  And doing so in incremental steps will prove to be the best path for them to take.